Natural Luxury bath & Body Products
The REnU Story
As a person with dry skin, I have always searched for a body scrub that would give a good exfoliation, but also RE-hydrate my skin. Having spent endless amounts of money, I either found a barely there body polish made mostly of lotion or a very rough scrub with excessive oily residues. I started to explore a way to create the perfect harmony between granules and moisturizers.
In this process, I fell in love with creating a natural body product that not only enhances the beauty of the skin, but one that looks beautiful as well.
Why Choose REnU
Our products are made of only the finest natural elements. We have woven together our 100% pure, ingredients, wonderful granules and moisturizers with natural scents using both essential oils or fragrance oils. Our team has worked together to provide you with preservative free, or virtually preservative free products. We have created products that are natural and safe for your body.
WHat does reNu stand for
The REnU concept was founded on the idea of RE-investing in yourself, both in body and spirit. REnU's focus is on:
RE-plenishing the body's lost minerals and moisture
RE-laxing and RE-balancing both mind and body
RE-vitalizing and RE-freshing your skin
RE-storing emotional well-being
REnU Body Essentials takes all of these ideals and applies them to our products.
Through vitamin rich natural oils and butters, fragrant essential oils, exquisite botanicals, and exfoliative granules our products can help RE-juvenate your body and mind.
REnU: Create a RE-newed you!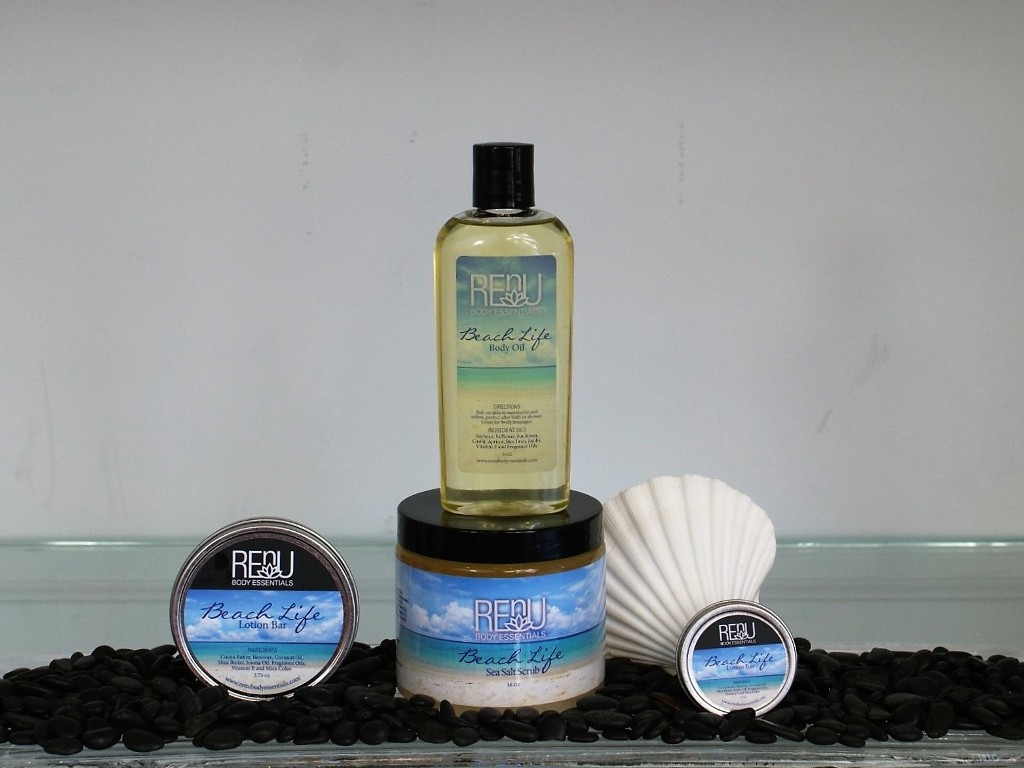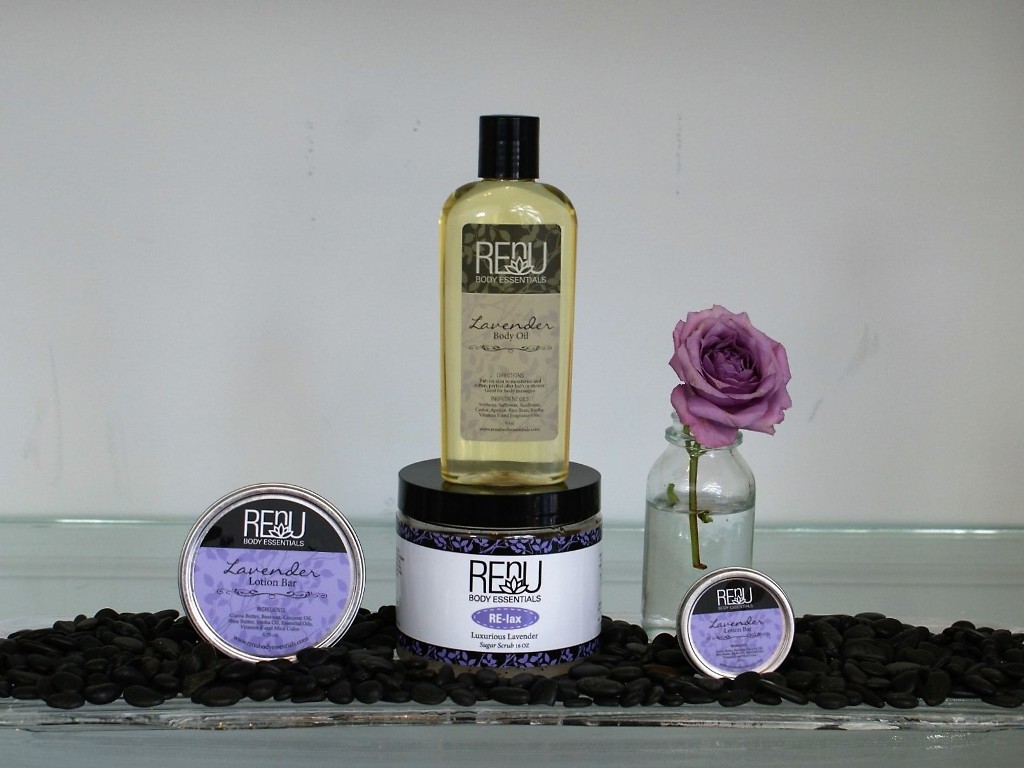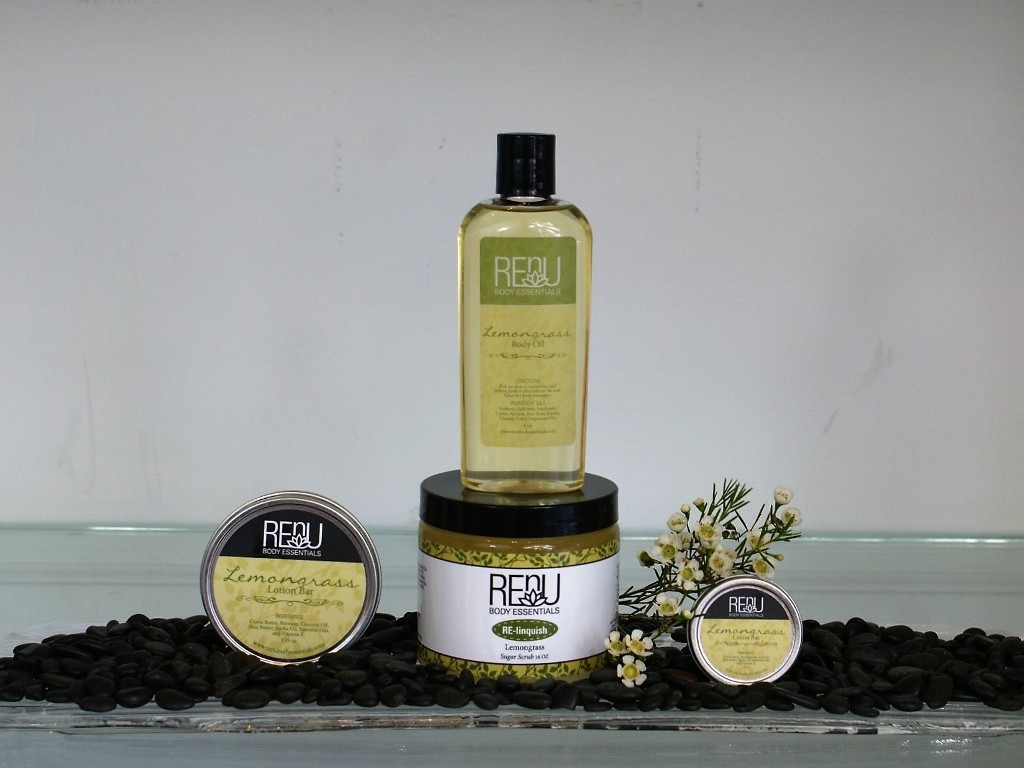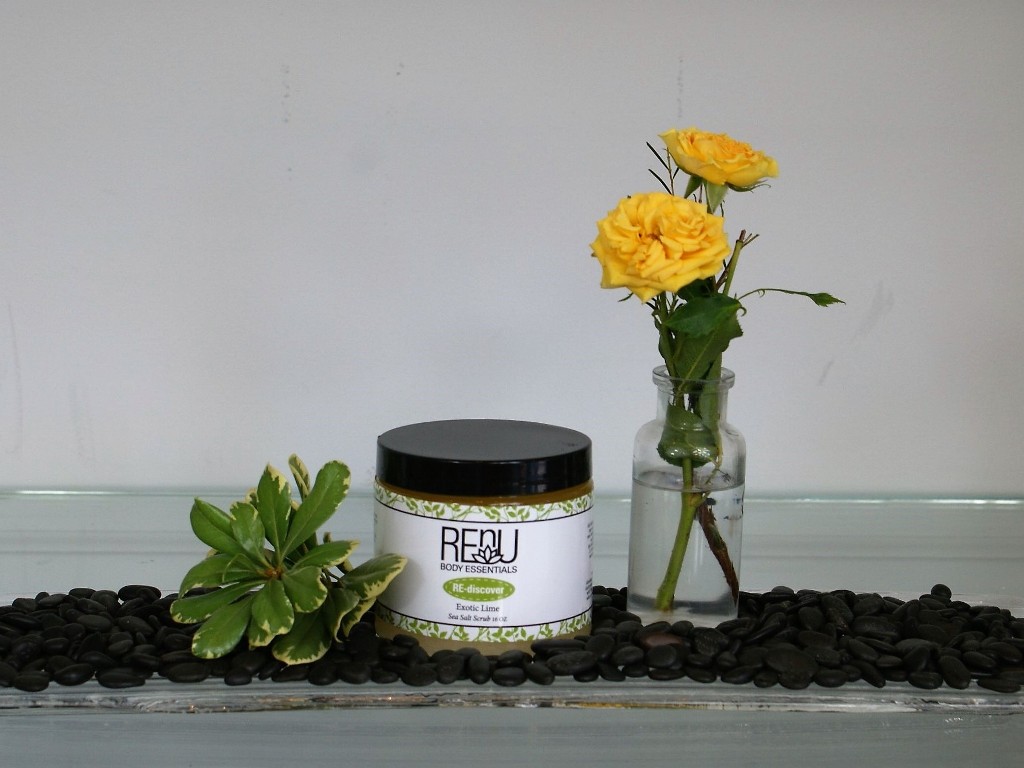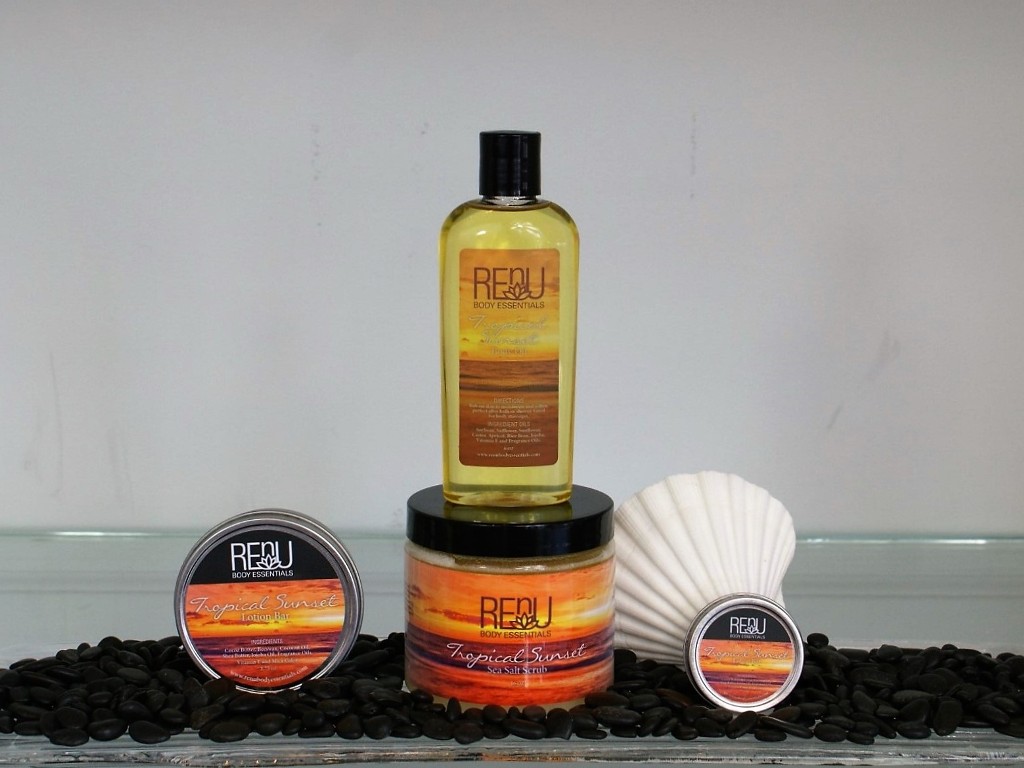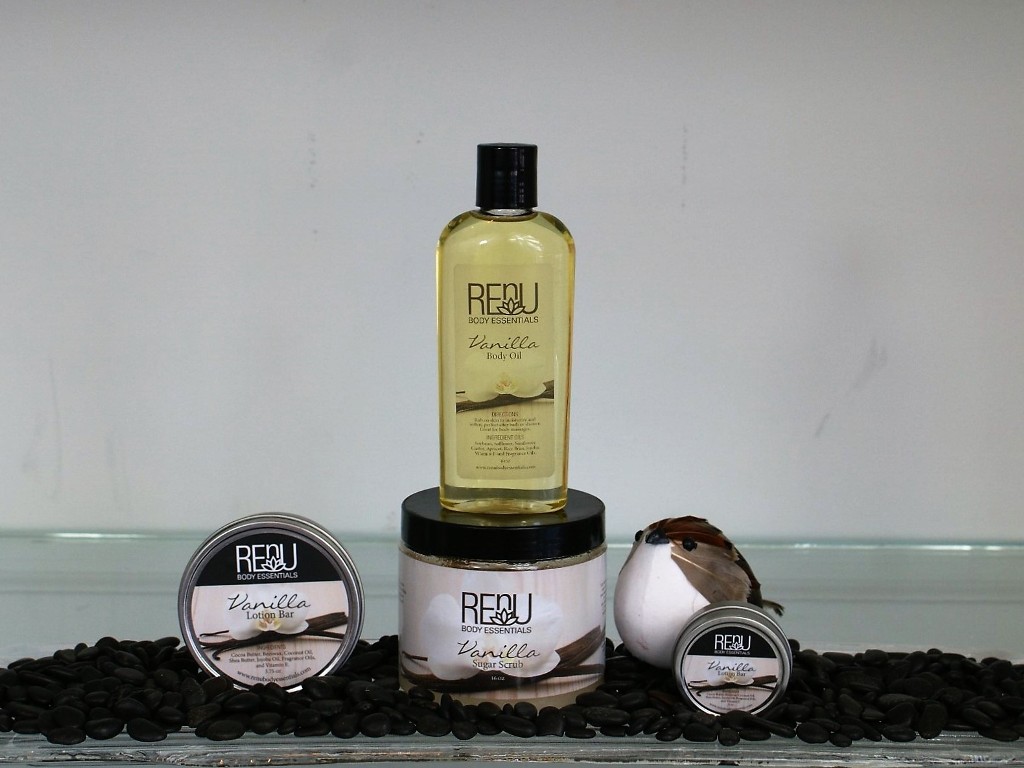 REnU Is proud to offer a varietly of Luxurious Bath and Body products: Sugar Scrubs, Salt Scrubs, Oatmeal & Milk Bath Soaks, Bath Tea's, Lotion Bars, Body Oils, Bath Bon Bons, Lip Scrubs & Lip Balms as Seen on KMOV Channel 4's Great Day St. Louis show:
What is the Difference Between the "Essential Collection" and the "Fragrant Collection"?
The REnU Essential Collection will never have any artificial "fragrances". they will be scented using only natural Essential Oils.
Essential Oils have been used for both aromatherapy and medicinal purposes dating back to Ancient Egypt. Each oil contains the essence of the plant from which it's made, or the characteristic fragrance of that particular botanical.
The REnU Fragrant Collection will be made of the same high quality ingredients but will have the addition of Fragrance Oils as well. There are some scents you just can't accomplish with Essential Oils alone.
Other Fine Ingredients Include: Pacific Sea Salts, Himalayan Salts, Dead Sea Salts, Epsom Salts, Dendritic Salt, Sugar, Grapeseed Oil, Sweet Almond Oil, Coconut Oil, Palm Oil, Apricot Oil, Rice Bran Oil, Safflower Oil, Sunflower Oil, Jojoba Oil, Soybean Oil, Castor Oil, Cocao Butter, Shea Butter, Beeswax, Vitamin E, Essential Oils and Botanicals.