Lemongrass Body Scrub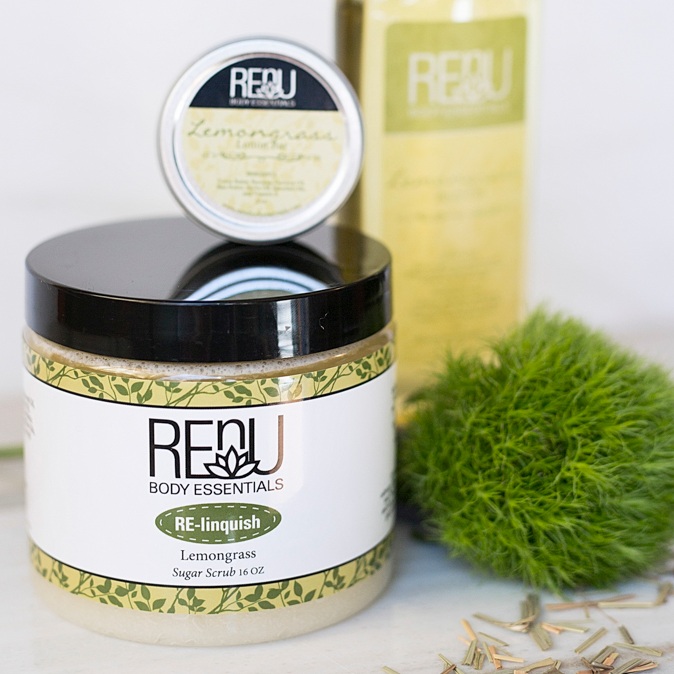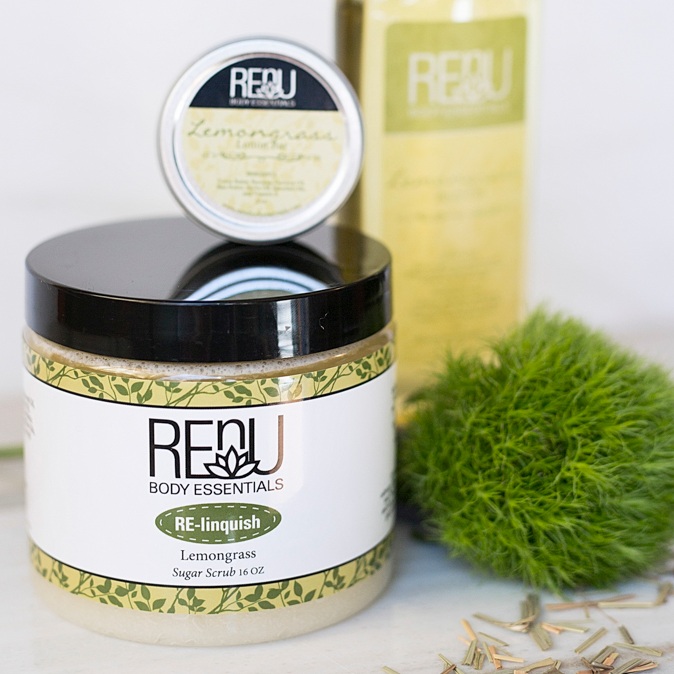 Lemongrass Body Scrub
Lemongrass has both an invigorating and calming effect. The lemony sweet scent revitalizes your body while relieving nervousness, anxiety and stress. Combined with hints of lavender and grapefruit this combination emotes a sense of well being and calmness.
Ingredients:
Sugar, Sweet Almond Oil, Grapeseed Oil, Palm Oil, Sunflower Oil, Apricot Oil, Rice Bran Oil, Safflower Oil, Dendritic Salt, Propietary Blend of Essentials Oils, Vitamin E, Phenoxyethanol, Caprylyl Glycol, Sorbic Acid.
REnU Body Scrubs contain 100% pure natural ingredients comprised wonderful granules and moisturizers such as: Pacific Sea Salts, Himalayan Salts, Dead Sea Salts, Epsom Salts, Dendritic Salt, Sugar, Grapeseed oil, Almond oil, Coconut oil, Palm oil, Apricot oil, Rice Bran oil, Safflower oil, Sunflower oil, Vitamin E, Botanicals and Essential Oils.
The process of exfoliation rids the body of any dry, dull skin by removing dead skin cells which helps to keep the skin soft and glowing. Routine exfoliation speeds up your skins natural renewal process, prevents pores from becoming clogged, leads to visibly brighter skin with a more even skin tone and keeps fine lines and wrinkles in check.
Body Scrub Directions: Stir before each use, some oil separation may occur. Scoop a small amount into your hands and rub in a circular motion on dry skin. Use on hands, feet and the whole body. Rinse and pat dry. Use 2-3 times a week or daily to exfoliate, moisturize and stimulate circulation.
Check out our Health Benefit page to see all the healing wonders of the ingredients used in our products.